Cave Creek Home For Sale With NO MONEY DOWN
Yes, It is possible to still buy a home with no money Down!
With the many options for financing when buying a home, a no money down mortgage is still one of those options!
if you are one of the many that lacks funds saved to buy a home, I can help.
100 percent financing follows the same process as a standard mortgage. A borrower will need to provide financial information such as a credit report, verify income, and assets information so that you can get Pre-Approved by a qualified lender. A lender can walk yo through the specific requirements to get the mortgage process is started to obtain a no money down mortgage. In Arizona, which includes Maricopa and Pima counties, it can be easier to qualify than you might think.
A no money down mortgage can be advantageous especially If you live an area with rapidly rising home prices and buying a home with a no money down mortgage can help you to buy a home sooner rather than later.
Other reasons to use a no money down mortgage is to hold on to your money in order to invest the money in something other than in the house. Or maybe you want to use the money to pay off other debt. When moving into a new home, you will have moving and closing costs. Using a no money down mortgage can free up your money for moving and closing costs that you may have.
Of course, no money down mortgages can be riskier than traditional home loans. Since you are not putting any money down, your monthly payment can be higher than if you did have a down payment and most lenders will require private mortgage insurance or PMI.
With the nationwide decline of home values from 2007 into 2010, Zero Percent Down Loans offered by conventional and sub-prime lenders, were all but eliminated.
Of course for all you Veterans and Active Duty military out their, 100 percent financing is available as well. The 100 percent financing from the VA is also available to widows and widowers of military members who died in the line of duty.
No Money Down Loans in Arizona are possible!
Contact me today to put you in touch with a qualified lender to see if you qualify for a No Money Down Mortgage at no cost to you.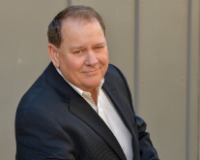 Author:
Mike Bruen
Phone:
480-382-9202
Dated:
January 9th 2017
Views:
2,227
About Mike: Earning Trust & Delivering Results Since 1990...